MindSDK
The MindSDK (mm32-mcu-sdk) is a comprehensive software enablement package designed to simplify and accelerate application development with Arm Cortex-M based device from MindMotion.
MindSDK includes production-grade software with integrated RTOS, integrated enabling software technologies (stacks and middleware), reference software, and more.
MindSDK also supports and provides example project for Keil MDK, IAR and GCC with CMake.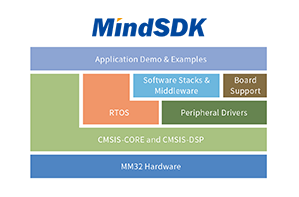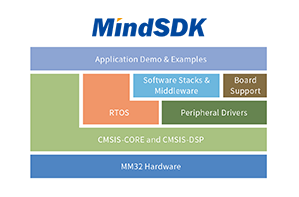 Related Video
PLUS-F5270 unpacking and downloading MindSDK GPIO demo program

Out-of-the-box demo video of PLUS-F5270 based on MM32F5270