MM32SPIN422C
Overview
Document
Tools & Software
Target Application
Selection
Product Information
Product Description
This device is a 32-bit microcontroller based on the high-performance Arm® Cortex-M0 core, operating at a frequency of up to 96MHz, with built-in high-speed memory, an extensive range of enhanced I/O ports and peripherals.
- 128KB Flash, 12KB SRAM
- Include 12-bit ADC, with sampling speed up to 1Msps
- Five general-purpose timers and two PWM advanced timers for motor control
- One I2C interface, one SPI interfaces and two UART interfaces
- Embed two operation amplifiers and two comparators, integrate six MOSFETs and support 3V~16V power supply with the maximum drive current being 1.5A for motor applications
- Working temperature range (ambient temperature): -40℃ to +85℃
- Provide QFN32 package type
It is suitable for a wide range of applications:
- Small draught fan
- Small pump
- Refrigerator draught fan
- Servo motor
- Camera stabilizer
Product Features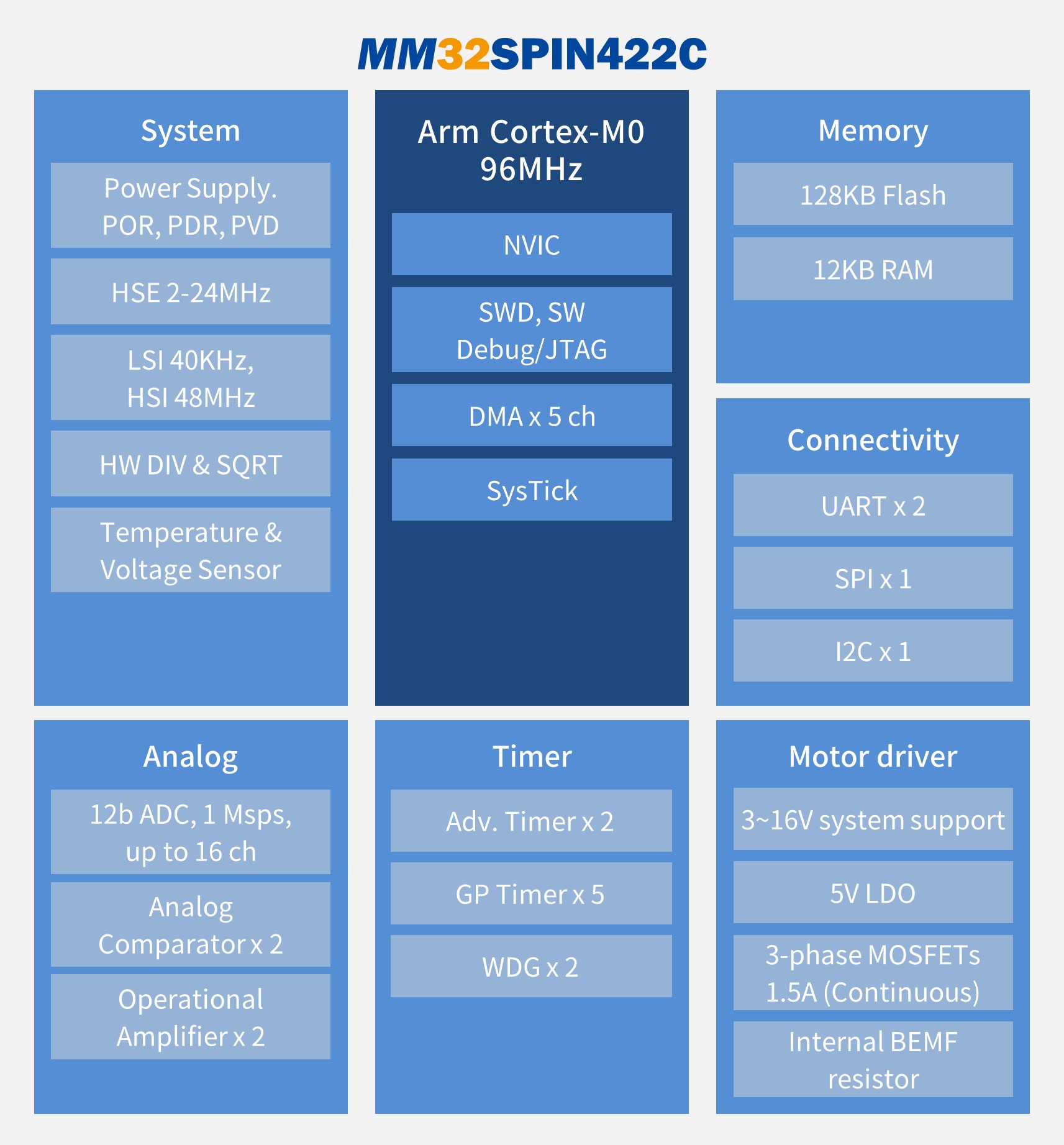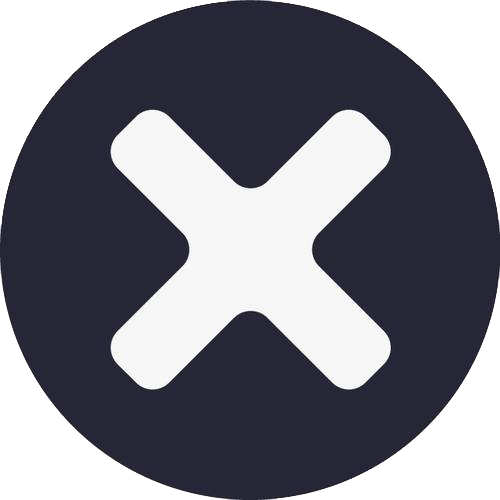 Lib Samples
Description: Supports MM32SPIN25x, MM32SPIN27x p version and the Cortex-M Microcontroller Software Interface Standard (CMSIS), MM32 Standard Peripheral Library, IAR and MDK development, and offer rich reference samples for library function and register operations.

Description: SPIN Series PCB&SCH library for Altium
Recommended Tools
Input voltage range: 7V~15V

Use built-in PN-MOS tube x 6, with amaximum current of 3A

Use two built-in GBW 6MHz high-speedoperation amplifiers

MCU is powered by 5V

Support Hall/no Hall, square wave/sine wavedrive

Support 1/2 Shunt R three-phase currentsampling

BEMF voltage feedback using ADC sampling

Support DC Bus voltage and total currentmeasurement

Use MCU built-in comparator as over-currentprotection

Have potentiometer speed control, LED and otherfunctions

Support CMSIS-DAP protocol for programming, downloading and debugging of MM32 MCU

Fast speed, stable firmware as well as open-source software and hardware

Support single-step debugging

Support the drag and drop function of virtual com port and U disk as well as the upgrade of U disk firmware

Driver-free installation, plug and play

Applicable to all versions of Windows and Linux operating systems
Recommended Software
See More
Target Application
The camera stabilizer is the supporting device for installing and fixing the camera. It is divided into fixed and electronic ones. The electronic camera stabilizer is suitable for scanning and mo...

Learn More
Selection
Buy

Part No.

Core

Max Speed (MHz)

Flash (KB)

RAM (KB)

I/O#

Advanced TMR

GP TMR

UART

LPUART

I²C

SPI

USB 2.0 FS

CAN 2.0B

Ethernet

ADC (1Msps, 12bit)

ADC (3Msps, 12bit)

DAC (12bit)

ACMP

OpAmp

Pin Counts

Package

Package Size

Operation Temp
MM32SPIN422C
M0
96
128
12
13
2
5
2
-
1
1
-
-
-
9ch
-
-
2
2
32
QFN
5x5
-40~85C
You have not logged in yet, please log in and apply again, thank you!
Sample Application
We offer the following online ordering options
MM32F0010
Home > 产品 > MM32F > MM32F Value Line > MM32F0010
Dealer
Stock*
Unit Price
Quantity
1548
$5.25
50
Standard global delivery $4.99
Americas (inventory)
EMEA(inventory)
Asia(inventory)
Japan(inventory)
Dealer
Stock*
1548

Order Now
1548

Order Now
1548

Order Now
1548

Order Now
* The price may change at any time