MM32SPIN160C
Overview
Document
Tools & Software
Target Application
Selection
Product Information
Product Description
This device is a 32-bit microcontroller based on the high-performance Arm® Cortex-M0 core, operating at a frequency of up to 72MHz, with built-in high-speed memory, an extensive range of enhanced I/O ports and peripherals.
- 32KB Flash, 4KB SRAM
- Include 12-bit ADC, with sampling speed up to 1Msps
- Five general-purpose timers and one PWM advanced timer for motor control
- One I2C interface, one SPI interfaces and one UART interfaces
- Embed one comparator for motor applications
- The working voltage of the pre-driver reaches up to 63V
- Working temperature range (ambient temperature): -40℃ to +105℃
- Provide QFN32 package type
It is suitable for a wide range of applications:
- Air purifier
- Server fan
- Ceiling fan
- Ceiling fan light
- Floor fan
- Power tool
- Vacuum cleaner
- Electronic Speed Control for Drones
- Pump
Product Features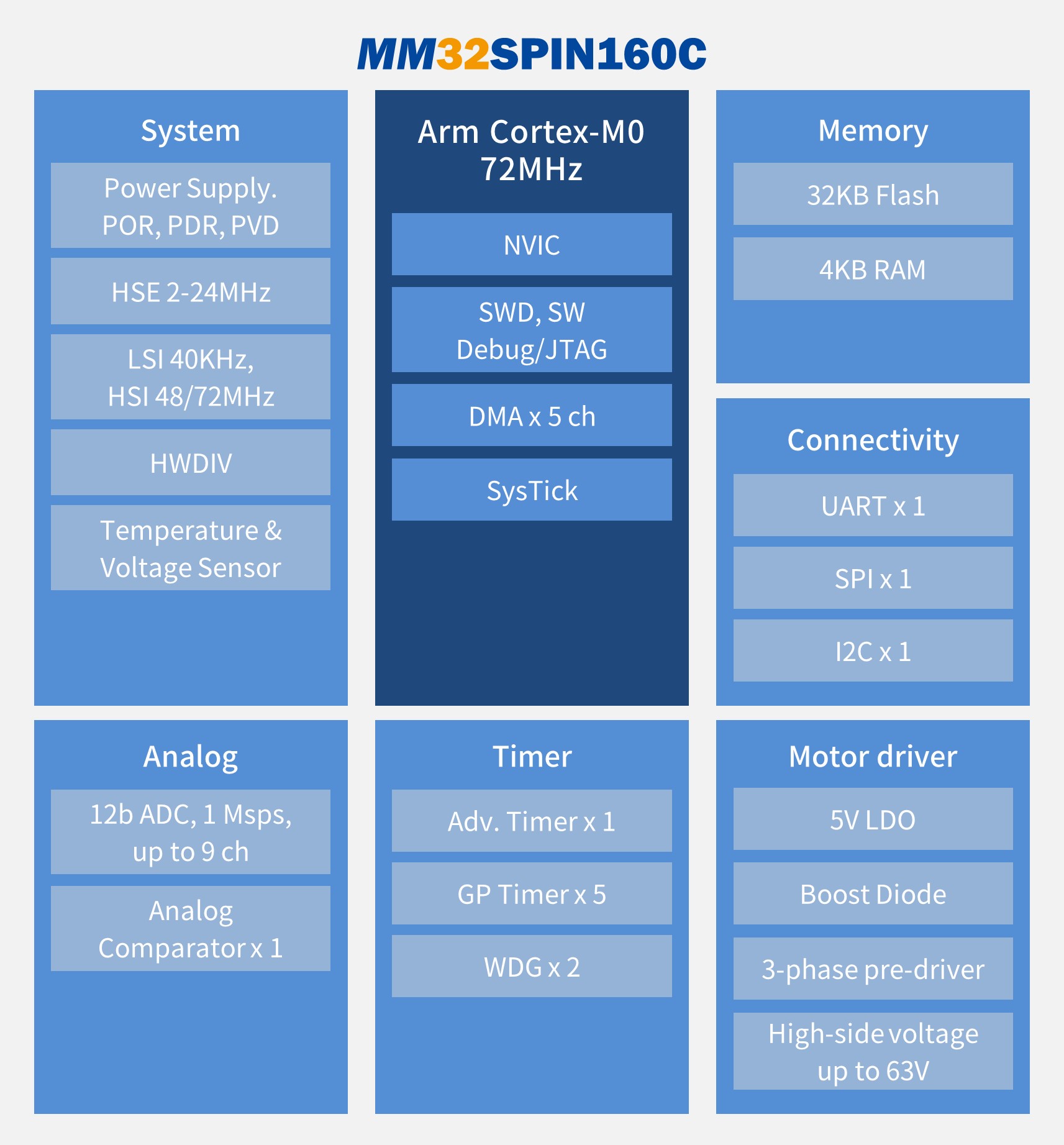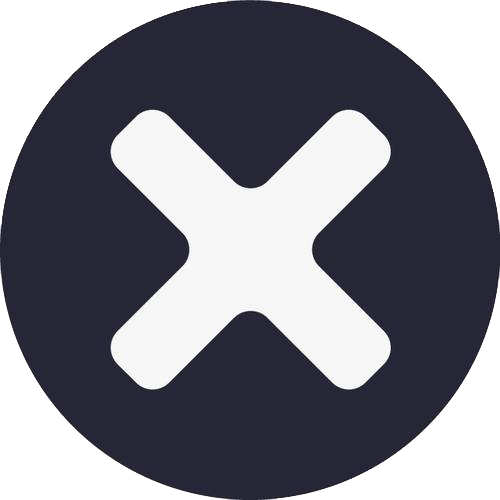 Lib Samples
Description: Supports MM32SPIN05x q version and the Cortex-M Microcontroller Software Interface Standard (CMSIS), MM32 Standard Peripheral Library, IAR and MDK development, and offer rich reference samples for library function and register operations.

Description: SPIN Series PCB&SCH library for Altium
Recommended Tools
Input voltage range: 12V~28V

Use 60V/40A N-MOS tube

Use four External (MM32SPIN0x) GBW 6MHz high-speed operation amplifiers

MCU is powered by 5V

Support Hall/no Hall, square wave/sine wave drive

Support 1/2 Shunt R three-phase current sampling

BEMF voltage feedback using ADC sampling

Support DC Bus voltage and total current measurement

Use MCU built-in comparator as over-current protection

Have VR, LED and other functions
Recommended Software
See More
Selection
Buy

Part No.

Core

Max Speed (MHz)

Flash (KB)

RAM (KB)

I/O#

Advanced TMR

GP TMR

UART

LPUART

I²C

SPI

USB 2.0 FS

CAN 2.0B

Ethernet

ADC (1Msps, 12bit)

ADC (3Msps, 12bit)

DAC (12bit)

ACMP

OpAmp

Pin Counts

Package

Package Size

Operation Temp
MM32SPIN160C
M0
72
32
4
13
1
5
1
-
1
1
-
-
-
9ch
-
-
1
-
32
QFN
5x5
-40~105C
You have not logged in yet, please log in and apply again, thank you!
Sample Application
We offer the following online ordering options
MM32F0010
Home > 产品 > MM32F > MM32F Value Line > MM32F0010
Dealer
Stock*
Unit Price
Quantity
1548
$5.25
50
Standard global delivery $4.99
Americas (inventory)
EMEA(inventory)
Asia(inventory)
Japan(inventory)
Dealer
Stock*
1548

Order Now
1548

Order Now
1548

Order Now
1548

Order Now
* The price may change at any time